Search below for a chapter and/or school in your area
For chapters located inside the United States: use the two-letter state abbreviation when entering a state.
For chapters located outside the United States: enter just your city name to return maximum results. For example, enter Tegucigalpa to see a list of chapters in Tegucigalpa, Honduras.
Only active chapters (those currently affiliated with the national office for the present school year) will appear in the search results.
Collaborative, inter-chapter projects are a great way to make connections with other student and school leaders and achieve new levels of meaningful service.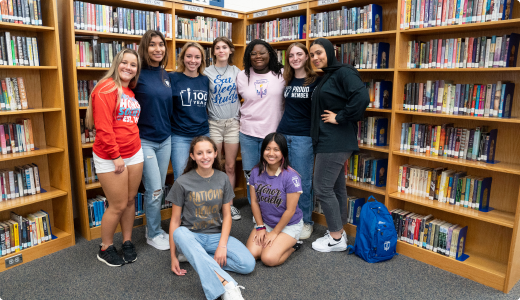 If your school isn't listed, encourage your principal, adviser, or other school official to renew or start an NHS chapter in your school.