NASSP, parent organization of the National Honor Society, is proud to announce the winners of the 2023 National Honor Society Scholarships!
Quick Links: Winners | Finalists | Semi-Finalists
National Winner | $25,000
Jeremias Castillo
Technology High School
Newark, NJ
Meet Jeremias Castillo, a driven student inspired by the NHS pillar of service who is committed to enacting positive change in the American healthcare system. Jeremias is the vice-president of the National Honor Society chapter at Technology High School in Newark, NJ. Through his chapter, he volunteers every Friday at Clara Maass Medical Center and has collected over 2000 toiletry bags for the Newark Department of Health and Welfare. Jeremias was also a keynote speaker for a citywide food-insecurity symposium, further advocating for his cause.
---
NHS Pillar Winners | $10,625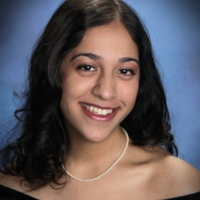 SCHOLARSHIP
Serena Goyal
River Hill High School
Clarksville, MD
Meet Serena Goyal, a compassionate student leader who finds joy in helping others, locally and globally. Her dedication to serving communities led her to establish the first-ever chapter of the Foundation for International Medical Relief of Children (FIMRC) at her school. Her efforts in leading medical supply drives and fundraisers for FIMRC projects have improved children's healthcare worldwide.
CHARACTER
Sophie Kloppenburg
Mount Vernon Senior High School
Mount Vernon, IN
Meet Sophie Kloppenburg, a remarkable student leader who has combined the service and leadership pillars of National Honor Society to make a significant impact in her community. She led the 1878 Memorial Initiative Team to erect a historical marker and memorial bench for seven black men who were lynched in her community 144 years ago. This summer, Sophie is establishing a new exhibit at the Evansville African American Museum, connecting with descendants of the lynching victims, speaking at conferences, and working with university professors to create a curriculum about the impact of local racial violence that can be integrated into high school history classes.
SERVICE
Alexis Magnano
Ponte Vedra High School
Ponte Vedra, FL
Meet Alexis "Lexi" Magnano, a student leader who has made service a central part of her life. From an early age, she dedicated her birthday presents to charity, and this passion for helping others only grew stronger. In 2017, Lexi co-founded JaxTHRIVE, a 501(c)(3) that tutors and mentors refugee students in Jacksonville, Florida. Today, JaxTHRIVE has grown to have eight school clubs in three countries, and the volunteers have accumulated over 11,000 service hours. Lexi's commitment to educating the community about the cultures of JaxTHRIVE's refugee students inspired her to create JaxTHRIVE Journeys, an adult-level lecture series.
LEADERSHIP
Kanghui Zhang
Los Osos High School
Rancho Cucamonga, CA
Meet Kanghui Zhang, a passionate and dedicated student leader who immigrated to the United States from Shandong, China when she was nine. For the past five years, Kanghui has devoted herself to uplifting the local Asian American community as an afterschool tutor, English teacher, summer camp instructor, and translator. Even during the pandemic, Kanghui continued to serve her community and was recognized for her efforts with multiple President's Volunteer Service Awards.
---
Meet the Finalists
Keira Adams
$5,625
Salwa Azrak
$5,625
Rohan Bosworth
$5,625
Jeanley Boursiquot
$5,625
Jeremias Castillo
$5,625
Janice Cheng
$5,625
Deborah Chu
$5,625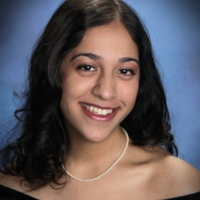 Serena Goyal
$5,625
Katherine Green
$5,625
Savannah Jomaa
$5,625
Sophie Kloppenburg
$5,625
Reagan Koester
$5,625
Puiyee Kong
$5,625
Alexis Magnano
$5,625
Abby Merhege
$5,625
Anika Rao
$5,625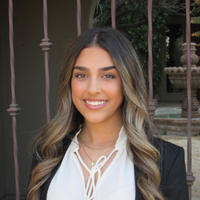 Sophia Salamy
$5,625
Anjali Sivasothy
$5,625
Mackay Smith
$5,625
Colin Street
$5,625
Catherine Tang
$5,625
Jennifer Vo
$5,625
Carina Wang
$5,625
Cole Woody
$5,625
Kanghui Zhang
$5,625
---
Semi-Finalists | $3,200
---